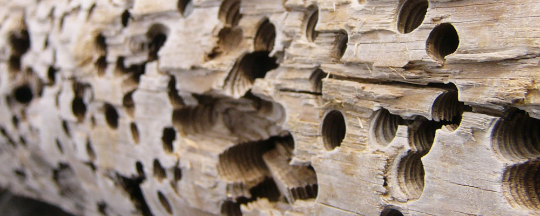 Tent Fumigation Specialists near Kissimmee, Florida | Bug Removal and Termite Control
Living in and around Kissimmee, FL is such a privilege – great weather, great facilities and great opportunities. The only problem is in Kissimmee, FL, there are also great chances for some type of pest infestation. And unless you're a bird or lizard, or any other creature that thinks insects and bugs are the best food around, having a pest infestation is awful. And if you do find yourself in the middle of some type of infestation, you have to find a pest service. No, an exterminator service. No, how about a pest killer. Yup. That's it. What you need is a pest killer. And lucky for you, that's who we are. We are Tent Fumigation Specialists the best pest killer in the area. We've been in business since 2007, but we've been happily killing pests for over 28 years. Our 28 years worth of experience has been helping the people of Orlando, Claremont, Sanford and Kissimmee, FL, with bed bug fumigation, Drywood termite fumigation, and German roach control.

Why is Tent Fumigation Specialists the best around for killing pests? Besides our amazing and long history of doing so, we're also licensed, insured and bonded, as well as use the structural tent fumigation process. This tent fumigation will get into all the nooks and crannies of your walls and wood, to smoke out even the smartest pest. Even more than tent fumigation and pest killing, customer service is extremely important to us. All of our pest killers are professional and courteous, and we off the best prices around. We're never too busy to come out and take a look at what's going on at your place, and then, of course, if we find something, we kill it.

Whether it's bed bugs, termites, mice or rats, we're on the case to get them out of your lives and into the afterlife. Just one call to Tent Fumigation Specialists at (407) 278-8817, and say goodbye to your Kissimmee, FL pest problem forever.