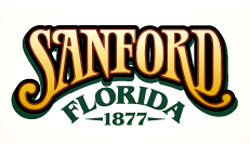 Tent Fumigation Specialists serving Sanford, Florida | Termite Fumigation and Termite Removal
Tent Fumigation Specialists is the structural tent fumigation service, eradicating all the unwanted pests from all the commercial and residential properties in and around Sanford, FL. Located in Orlando, Florida, Tent Fumigation Specialists are the best pest exterminators, pest controllers, insect exterminators, and pest killers around. That's right, pest killer. We have been in business since 2007, but have pest extermination experience for over 28 years. Our technicians are professional, our prices are guaranteed to be the best, our services are always available and our method is tent fumigation. Tent fumigation means that all of the termites, roaches, bed bugs and rodents will be out of your walls and out of your lives forever. If you want to get rid of any pests that have moved into your home, we mean really get rid of the pests, call the pest exterminators at (407) 278-8817.

If you even suspect for one second that there is some type of insect, bug or rodent entering your Sanford, FL call, you should absolutely give us a call and learn for sure.

Like most unwanted things that come into your house, the earlier you get them out, the better for anyone. Tent Fumigation Specialists is more than happy to take the reigns and perform Drywood termite fumigation, bed bug fumigation, and German roach control. People have said that German roaches are the most difficult to get rid of, that's why we say, structural tent fumigation. That is sure to get them out of your house.

Let the pest service that is fully licensed, bonded and insured, Tent Fumigation Specialists be the first call you make if there is ever any concern that bugs have moved in. Because we hate bugs, insects and rodents just as much, if not more, than anyone living in or around Sanford, FL, we will do what it takes to give them the boot.